The Tithe Ethical Consumption Movement 2022 Opening Ceremony cum Forum was grandly held on September 26!
This year's theme is "Together, Restart from Heart" (全城撐社企, 從 「心」 出發) as we enrich our support services to social enterprises (SE), assist them to recover from the post-pandemic era, and connect corporations/ organisations to support SEs. The TECM 2022 opening was officiated by Miss Alice Mak, SBS, JP, Secretary for Home and Youth Affairs (HYAB), Dr. Kee Chi Hing, M.H., J.P. (Chairman of FSES & task force member of the Social Innovation and Entrepreneurship Development Fund) , guests from business sector and NGOs sector.
Click here to watch the highlights of the event!
Furthermore, findings from the 2021/22 ethical consumer research conducted by FSES have been announced by Mr. Ted Kwan (CFA, co-founder of FSES).
Click here to watch the Ethical Consumer Research Findings.
Various market players also shared their views at the two panel discussions covering the following two topics:
Panel Discussion 1
From 'Corporate Social Responsibility (CSR)' to 'Environmental, Social, and Governance (ESG)': How social enterprises can help explores partnerships with SEs to fulfil ESG goals under the new dynamics.
Click here to watch the panel 1 discussion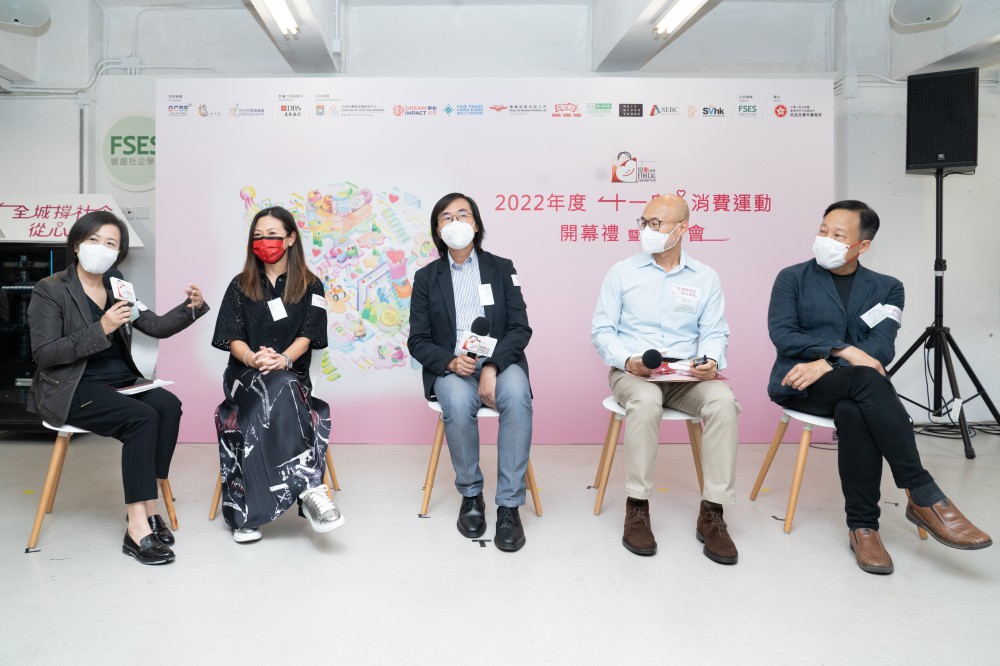 [Guest Speakers]
Mr. Chung Wai Shing
Vice Chairman (External) of General Chamber of Social Enterprises
Chief Executive Officer of MentalCare Connect Co. Ltd.
Dr. Szeto Wing-fu Ricky
Chief Executive Officer and Executive Director of Hung Fook Tong Group Holdings Limited
Ms. Amy Wu
Head of Group Strategic Marketing and Communications, DBS Bank (Hong Kong) Limited
Mr. Arthur Au
Certified ESG analyst, Business Consultant
Former Regional Head of Credit Analysis, Asia Pacific of The Hong Kong and Shanghai Banking Corporation Limited
[Moderator]
Dr. Clara Kan
Senior Lecturer at the Department of Marketing, Hong Kong Baptist University Business School and Programme Director for Master of Science in Entrepreneurship and Global Marketing
Advisory Committee Member on the Enhancing Self-Reliance Through District Partnership Programme
Panel Discussion 2
Unlocking Growth through Partnership with small and medium-sized enterprises (SME) - Explores the benefits and challenges of partnering with social enterprises in CSR projects.
Click here to watch the panel 2 discussion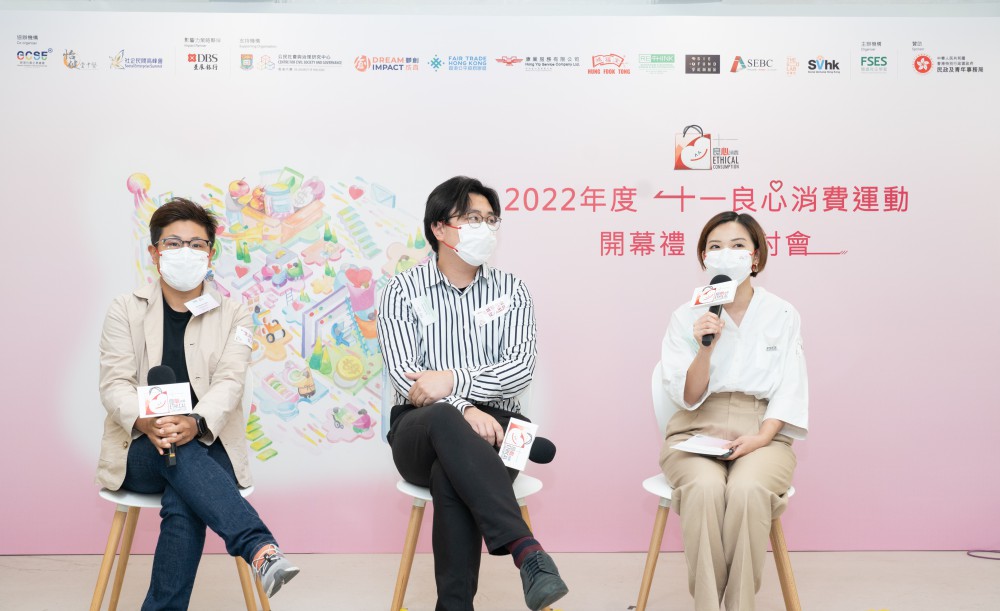 [Guest Speakers]
Mr. Ben Wong
Marketing Manager of Joyful and Health Chinese Medicine Centre
Ms. Haylie Chan
General Manager of Fair Taste (HK) Ltd.
[Moderator]
Ms. Maisy Ho
Convenor of Tithe Ethical Consumption Movement 2022
If you are interested in learning more, please contact us at 3611 5450 or email us at tecm@fses.hk.